Greetings and salutations, Apparition Lit Readers and Submitters! 
We are back! After this last submission window, we brought to you a peek at our inner workings where we talked about what we loved to read (and what we did not).
Submissions for Issue 15: Contamination open this weekend, on May 15th. At our editor's meeting we asked each other "What does Contamination mean to you?" I am pleased to present some early thoughts about the types of submissions we hope to see coming our way. 
As an extra special treat, our venerable (and very in-demand) guest editor Aigner Loren Wilson joined us for this conversation. Aigner keeps very busy (see her twitter for just a taste of all of her projects) and we are so honored she made time for this issue. 
Please read on and I hope this helps our submitters find their way to our hold pile…or better yet, publication! 
Extra credit for you overachievers out there: Aigner crafted her own blog post about what she's hoping to see in this issue. Head over to her blog to read more here. 
(By the way, have you seen this issue's cover? Because you totally should…)
Aigner Loren Wilson, Guest Editor Issue 15: Contamination: For Aigner, contamination is "about the spread of it all." She's hoping to see stories that show how contamination impacts our world: how it spreads to communication, infrastructure, how we build towns, how we come together as a group, and how it impacts us as a society. She would also love to see how it affects relationships, and is hoping to see a strong story about friendship.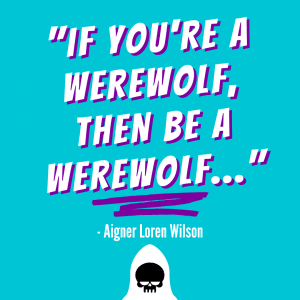 For Poetry, Aigner and Amy Henry Robinson, Senior Editor and Webmaster, would love to see anything done well; poems that resonate and have power and depth. Perhaps contamination could be found in a creeping breakdown of creative structure, and unique takes on the typical rhyming couplets?
Our poetry readers are asking for anything but the cliché and overdone; no need to hide your speculative elements behind analogy or simile. As Aigner put it, "If you're a werewolf, then be a werewolf…don't try to make your emotions play the part of the werewolf, as if they're trying to break out of you…"
Rebecca Bennett, Senior Editor and Cover Art Director: What if we saw writers merging genres, perhaps contaminating stories across themes and ideas we don't normally see? That would catch all of our eyes. Rebecca is also interested in seeing some protagonists and characters who have lived experiences – diagnoses, even – that make contamination a daily part of their reality. In that range would be Obsessive-Compulsive (and related disorders), and these unique and important voices could really shine. 
Tamoha Sengupta, Submissions Reader: For a truly unique take, Tamoha is thinking of contamination of the mind: the spread of ideas and how those ideas manifest. Whether this spread is positive or negative would remain to be seen, but she wouldn't mind a hopeful story or two in these dark times. 
Tacoma Tomlinson, Senior Editor: Taco thinks this issue is setting the perfect stage for our solar punk fans out there. Think big: stories about how contamination impacts the environment, and the mess it makes. Ideally, we would see some hopeful stories of protagonists taking on a contaminated environment, and stories that speak to how we can contain what is already spread. She's also down to see something really creepy, but is already prepared to avoid any tired zombie tropes. We all concur! 
Maria Schrater, Submissions Reader: Maria is also feeling the solar punk vibe, and is interested in seeing aftermath stories: how do characters manage contamination? How do you repair, or change, an environment that has been impacted by something damaging and wide-spread? This seems ripe for imagination, as we are seeing this very theme come to fruition in our own time…
Clarke Doty, Senior Editor: Clarke came out strong, speaking for the group consensus that we hope for some horror stories that are not just COVID-19 manifested. Even better, imagine a story that tugs on the heart strings; something that puts a sweet, interesting, and maybe even positive twist on the idea of contamination. How it manifests is up to our creative writers, but approaching the story contrary to our communal gut check of "coronavirus" could score big points with Clarke (and all of us, truthfully). 
Marie Baca Villa, Blogger and  Submissions Reader: Personally speaking, I love a good zombie or body horror, but I will pass anything that picks low hanging fruit. I am interested in seeing something that pushes the boundaries of what protagonists can do in the midst of an outbreak; a character driven story that shows fear but also strength. What drives a hero, or host, to survive, when everything around them has become contaminated? 
The verdict aka TL;DR: 
Rise above the call of Coronavirus

Tell us about relationships and friendship in this age of illness

Give us hope for the future

Don't shy away from horror, but don't get bitten by the zombie clichés

Play with structure…make it bleed and spread…and CONTAMINATE us with something truly unique
Until next time, friends!
Blog Photo by Vladyslav Cherkasenko on Unsplash
Marie Baca Villa

Blogger/Submission Reader

Marie Baca Villa is a Chicana writer and artist in California. She has a master's degree in psychology and used her education to build a long career in crime victim advocacy. As a fan of speculative fiction, she loves anything involving strange worlds, complex characters, and unexplained phenomenon. She's a bonified cat lady, covered in tattoos, and she loves cussing, beer, and flaming hot cheetos. You can find Marie on Twitter @okay_its_marie