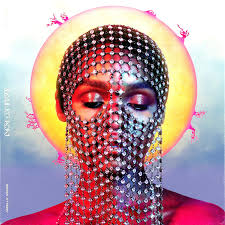 With 2019 on the horizon, it's time to look back at our favourite media that we consumed throughout the year. For most of us, 2018 has been a grind, a slog, a nightmare. Self-soothing with books or TV can be a method of survival. As Editor Amy wrote in her personal essay, "[i]t is perfectly normal and okay to get distracted–by thoughts, people, events. The key to being mindful is to not chase that distraction…"
Over the next four Mondays, to finish off the year and possibly help you snag items from the barrage of sales that will be unleashed, the Apparition Lit editors will take turns sharing our 2018 favourites, includes everything from books to video games to Youtube channels. As our Northern-most editor, Rebecca Bennett is the first to share her recs with some killer music, a book that resonates, and unexpected movie affinity.
Of course, we'd be remiss without saying that Apparition Lit is always open for new subscribers or donations to help keep our stories online.
Rebecca:
I don't think I stopped talking about Dread Nation this year. Justina Ireland's YA novel spoke to me when I was at my worst this year. Anxiety, depression, and overwhelming stress reared its ugly head and Jane McKeen was a fighter and I needed to be reminded of reasons to fight.
There's nothing I love better than a musical or a rock opera. Janelle Monáe's Dirty Computer is the third album in her ongoing sci fi narrative. I've loved following Janelle Monáe's android alter-ego Cindi Mayweather. Watch the short film, listen to the CD, or just enjoy some of the amazing music videos — this is music that needs to be experienced.
Finally (I don't care if I'm going over a limit, I have things to say!!), I have to give props to Incredibles 2. I was hyped for the film and usually that only results in disappointment. The art style and the music matched the nostalgia of the first film and I loved having more focus on Elastigirl and Frozone.